There has been a radical adoption of technology since the start of the pandemic. We were all thrown into the deep end of virtual technology and there was no option but to join. Whether at work, on-line schooling, webinar masterclass, or to celebrate a birthday. By now, most people have used a conference call platform in place of an in-person catch up.

Credit: Accent Group Conference held at Studio45 by WooHah Productions
Technology has evolved quickly to meet demand. During the pandemic, my company, Woohah Productions, pivoted to provide virtual and hybrid events for clients. There are numerous ways to connect with your audience virtually, each of which has its own pros and cons. Let me explain.
1. Basic Zoom does the job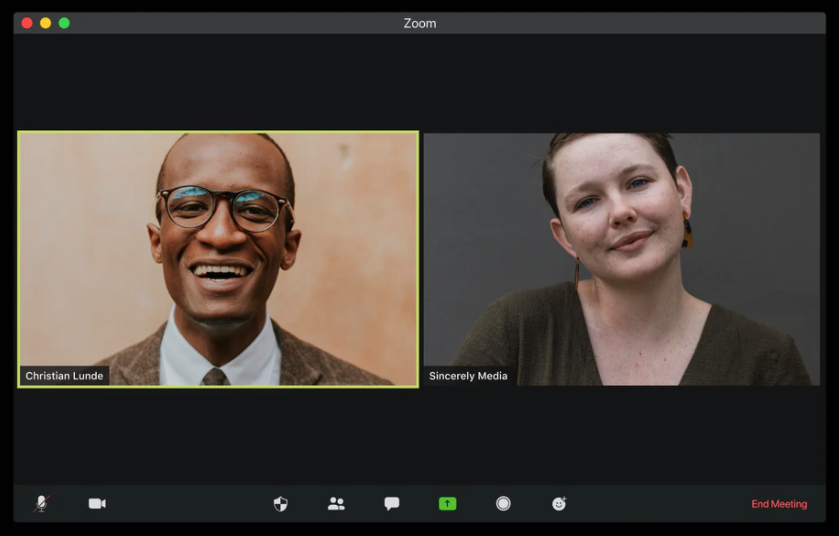 Zoom is the most accessible method because there is a free option. Users can conduct a 40 minute meeting without any restrictions or advertising. Users can access meeting with a link and don't need to download software. For companies looking to stand out, Zoom falls short in adapting to suit brand.
Pros: It's simple to use. Free of charge. Upgrade at any time for more options including meeting length and video conferencing.
Cons: Average streaming video quality. Customisation limited to onscreen backgrounds. There is no direct technical support.
2. Livestream with custom landing page – next level presenting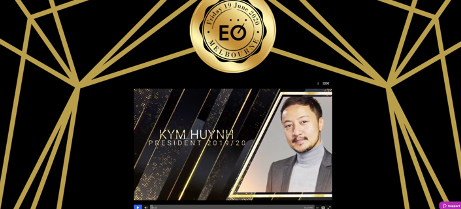 Entrepreneurs Organisation Virtual Awards Night hosted on the studio45.live website
A livestream can be created with an accessible platform such as Zoom or Microsoft Teams. To upgrade the experience, a livestream can be hosted on a custom event website. This website can be a warm welcome to attendees with branding and event information. With optimised video player, the thousands of attendees can receive quality streaming. This is a broadcast format so the presenter cannot see audience. Interactive chat & Q&A features help the audience engage with the presenter/s in real time.
Pros: Optimised for larger audience. Broadcast video quality. Branded and customised event websites.
Cons: Live Stream has a slight delay of 10-15secs. The presenter cannot see viewers. More thought to set up a customised experience.
3. Virtual event platforms are close to a real life experience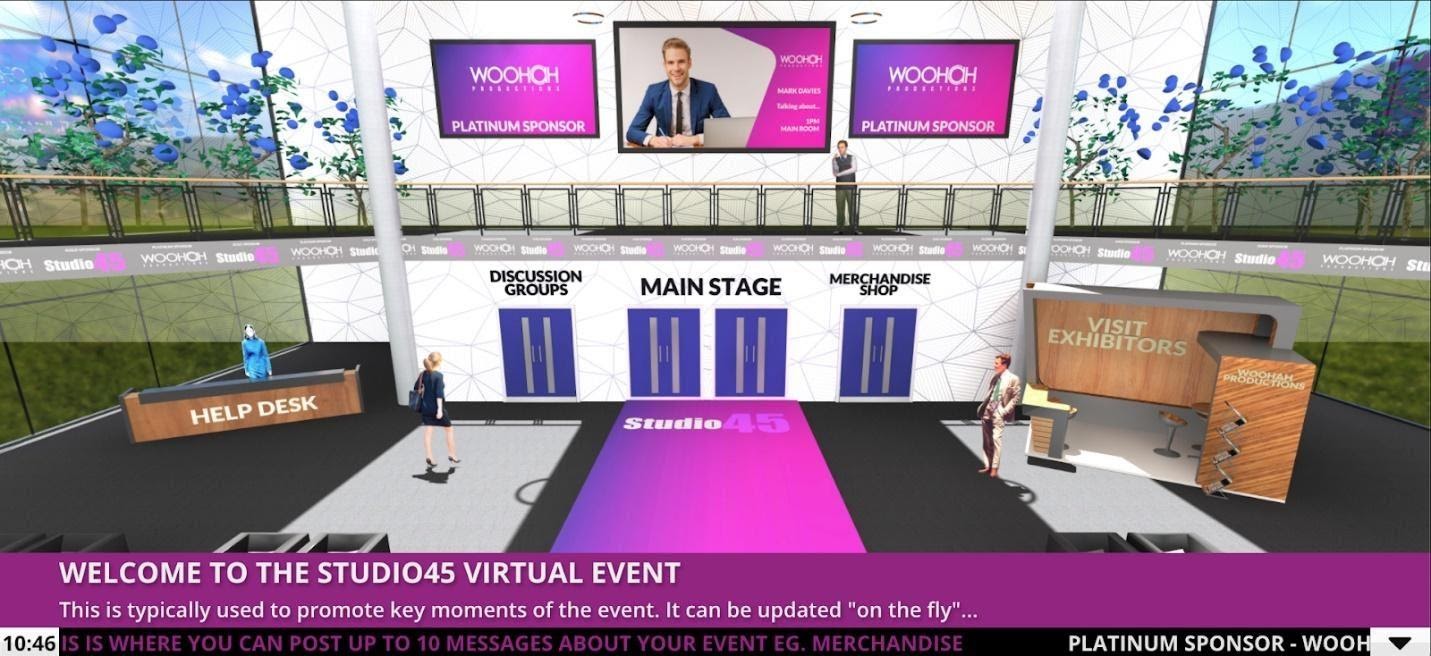 Kasō – Virtual Event Platform by WooHah Productions
Conferences, tradeshows and award nights often take place in large scale venues. There are different areas to engage and interact with speakers and exhibitors. Virtual event platforms are designed to mimic this real-life experience. 3D event spaces help attendees to feel they have been transported to the event.
Attendees can navigate through the branded virtual platforms as they would through a live event. Popular elements include an entrance foyer, the main auditorium, smaller break out rooms, exhibitor stands and interactive features. Attendees also can engage with other visitors through chat and video links.
Pros: Close to the real-world experience. Gives attendees control of their experience. Can reach up to thousands of people. Can easily create additional rooms. Customised branding and information for your event.
Cons: Access to the Virtual Event Platform is the most expensive platform.
4. Studio presenting – present like a TV host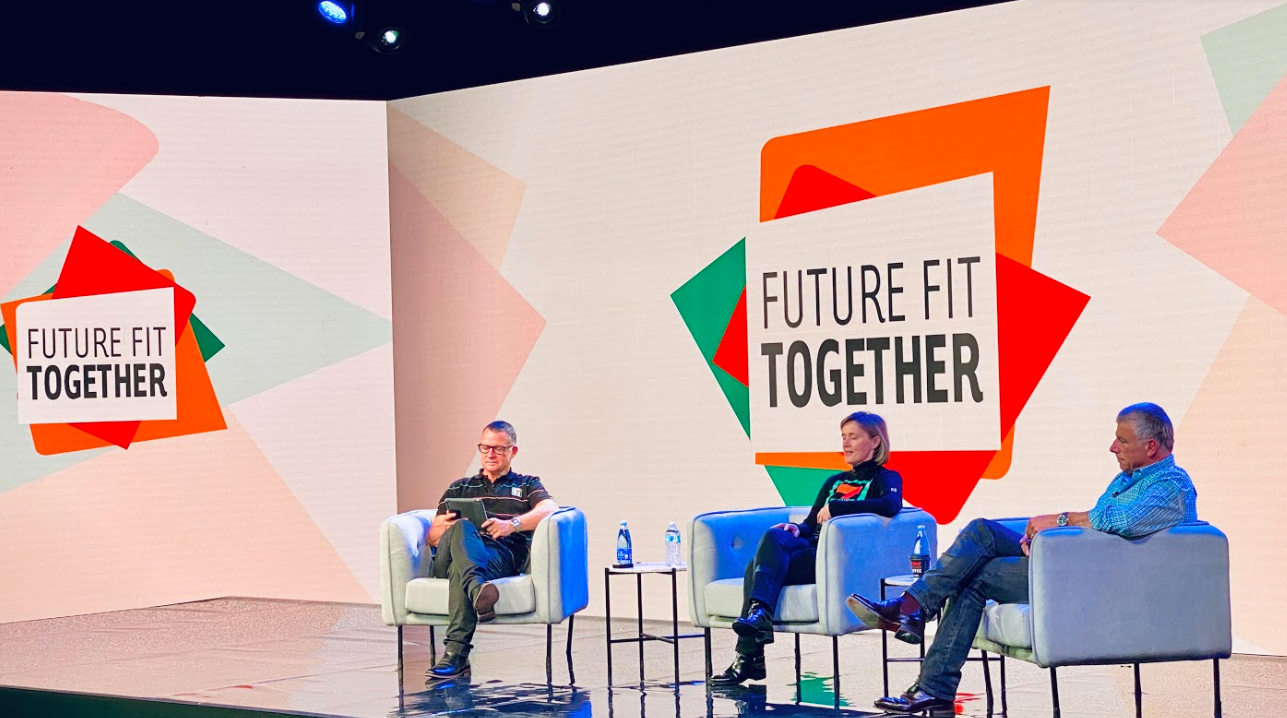 7-Eleven Franchisee update livestreamed from Studio 45 Melbourne. Event Produced by Peanut Productions.
If you're looking to host and film a presentation, fashion show, or awards night and have it broadcast live, consider scheduling a broadcast studio for your event. A broadcast studio is a great way to lift the professionalism of your event. Your presenter will be filmed live in a studio and can be broadcast worldwide. Your messaging will be refined and elevated. Studio presentations can feed into all platforms.
Pros: Elevate your speakers and messaging. Feeds into all platforms. Auto-cue available.
Cons: Studio hire costs. Speakers will require preparation for on-stage presenting.
By Arosh Fernando
About Arosh Fernando
Arosh Fernando founded event production house, Woohah Productions in 2001. With a focus on collaboration, Arosh is a highly regarded leader in the events industry. Woohah's COVID pivot has seen the creation of Studio45 and the Kasō Virtual Event Platform. Woohah's innovations have kept his clients connected with their audiences throughout the pandemic. www.woohah.com.au
~ BTE SPECIAL PROMOTION ~